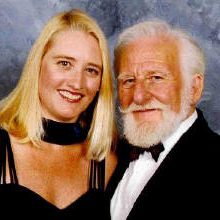 WELCOME
Because the Best Presentation Win!
World renown for our original, highly motivational and inspirational methods, our Podium Master Programs are some of the most sought-after Workshops, Training Camps and Personal Coaching Sessions by leaders from all walks of life, from around the world.
Virtually all of our clients are referred to us by word-of-mouth, and many are names you know.  Rest assured, a Podium Master Coaching or Training Session will give you communication tools you can use, immediately and for the rest of your life.
For more information, contact us by email or call us toll-free, 800-767-2480.  Thanks for visiting!
Two top public-speaking coaches offer fresh advice on giving effective speeches and presentations with the immediacy of a conversation.
The best speeches don't sound like speeches, and the best speakers make listeners feel as though they are being addressed directly. The trick is to make every presentation as natural and direct as a one-on-one conversation. This expert but accessible guide reveals:
The six truths behind every conversation-and how to use them at the podium

The three steps to inspiring any audience

The seven secrets for using voice and body language

The seven tools every speaker uses or misuses
Podium Master Speaker Training Workshop
Date: Oct. 13-14, 2022
Location: Phoenix, AZ
As humility is a character trait of a good leader, we shall defer from speaking about ourselves, and let others do it for us.  Be sure to  View Jeanette Henderson's LinkedIn profile for the latest endorsements and recommendations.
Meanwhile, here's what some of our program attendees have said about us...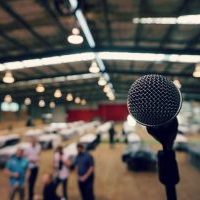 Our Programs
Effective presentation is all about Cause and Effect; knowing what Effect you want, and what Causes you need to put in to get that Effect.  A great and inspirational presentation, doesn't happen by accident, it is the result of a tried and true, though sometimes mysterious, process.  Our Programs take you through the process step-by-step, in the most innovative, insightful and PROVEN way ever devised.  Not just a bunch of anecdotal examples, our Programs specifically walk you through the entire process, from conception, to application of techniques, to achieving the greatest level of performance possible.

Two-Day Speaker Training Camp
(Our most popular and sought-after Program)
This intense course will introduce you to the fifteen most important tools necessary to make inspirational presentations, and the process in which they are put together for maximum effect.  In addition to the invaluable material covering both content and delivery, each participant will have the opportunity to receive individual coaching as well.  This is available at the location of your choice for your organization OR individuals may also attend one of our rarely scheduled Speaker Training Camps.

Advanced Speaker Training Camp
(Available only to those who have completed the above Course)
Highly individualized, attendance is kept to a minimum and the course is designed around the needs of that particular set of participants.  In addition to a brief refresher from the Basic Camp, advanced course material could include Media Training (both hostile and friendly), Q&A/Interview, Courtroom testimony, panel discussions, boardroom presentations, and any other communications needs as defined by those attendees.  Video feedback is included.  Advanced Speaker Training Camps are generally held once a year.  Visit the Events and Schedule Page for upcoming dates.
Individual Coaching/Meeting Preparation
Conventions are only as good as their weakest preseenter. For those who have an important meeting or convention presentation who wish to "knock it out of the park,"  it would be well worth your time and money to spend a few hours or days rehearsing with us.  Whether it's just for you, or for your entire management team, with our help, your next major meeting will be the best meeting ever!
Personal Coaching and Training via Skype
Whether it's just for an hour to help you personally polish up an upcoming speech, or a full Two-Day Training Camp with your entire team, Podium Master by Skype allows you an incredibly affordable option to receive our cutting edge methods for improving your presentation skills.  A more flexible schedule, no travel expenses, and with just as much personal attention, makes this virtual alternative a very attractive option in your training goals!

Make Any Presentation or Speech
as Persuasive as
One-on-One Conversation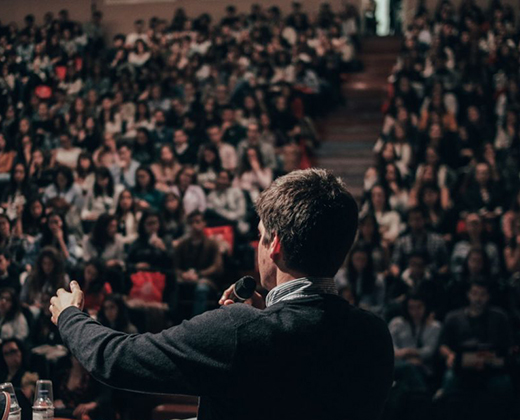 The best speeches
don't sound like speeches.
The best speakers inspire listeners to think, feel or
do something differently.
Speak with purpose!